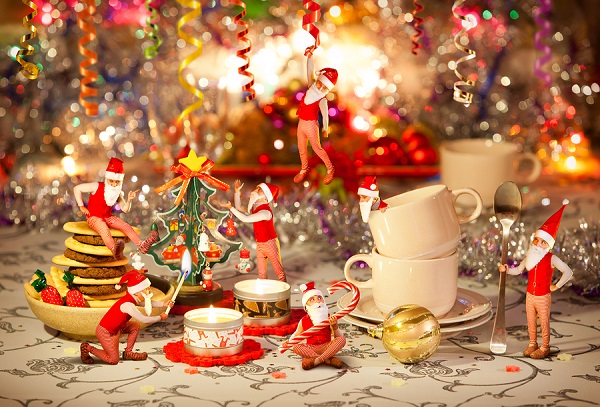 What better cookie during the holidays than one with chocolate? If you and your family are trying to be healthier, you can still make chocolate cookies. It is just matter of re-thinking what makes a good holiday cookie. Here are some ideas for Christmas or holiday cookies with chocolate that are more nutritious.
Chocolate and Fruit Cookies
These cookies can use any type of fruit you want, though for the holidays, cranberries or raspberries are highly recommended. To make them healthier, you want to use dark chocolate pieces instead of milk chocolate chips. You will then need chopped fresh fruit, baking powder, coconut oil, vanilla extract, egg, oats, whole wheat flour, cinnamon, and salt. Pure maple syrup is also needed, but make sure you get the pure, organic maple syrup, not the kind that is filled with sugar.
Simple Almond Cookies
This recipe calls for just 4 ingredients, so not only is it a healthier chocolate cookie recipe for the holiday season, but it is also simple and inexpensive to make. All you need for the almond cookies are some coconut flakes, chocolate chips (you can use semi-sweet or dark), chopped almonds, and condensed milk. To make them healthier, go ahead and use fat-free or reduced fat condensed milk. To add a bit more flavor, try using some lightly salted chopped almonds for the cookies.
Chewy Chocolate Cookies
These are chocolate cookies that are soft, chewy, and don't contain any flour. They are perfect for if anyone in your family is gluten-free or on another diet where they can't have any regular flour at all. The cookies use cocoa powder, powdered sugar, egg whites, vanilla extract, salt, dark chocolate chips, sea salt, and espresso powder. They are flavorful, very soft, and simple to make. They also happen to be healthier by not having flour and using egg whites instead of full eggs with the yolk.
Crinkle Cookies
Chocolate crinkle cookies are really popular during the holiday season, especially when you are putting together a variety of cookies to give out to neighbors or bring to a cookie exchange. These crinkle cookies are made with chocolate and have some variations that make them healthier for you. The ingredients include coconut palm sugar, unsweetened cocoa powder, egg whites, vanilla, oat or wheat flour, coconut oil, Stevia, salt, and some icing sugar.
Go ahead and try these cookies or use these examples to create healthy Christmas cookies of your own.